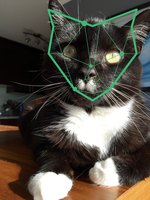 Posts: 799
Joined: Jan. 31, 2005
Posted by: andy-eunson

Posted by: craw

Posted by: andy-eunson

Posted by: syncro

Posted by: xy9ine

Posted by: andy-eunson

The next big thing will be compliance. Frames designed to flex a bit for better control. As far as geometry I think we'll see seat tube angles relax a touch but variable length rear centres will be a thing.

would love to see adjustable dropouts commonplace. if you're not going to offer size specific chainstay lengths, at least do a flip chip dropout. about time that manufacturers realized that offering frame sizes with a front center range of around 4" with the same rear center for all is just dumb.

With adjustable dropouts do you think any effort needs to be put into considering how changing CS affects suspension kinematic? Should there also be some adjustments on the shock mounts?

No question a longer chainstay means different kinematics. I read somewhere that is one reason why we don't see many bikes offering longer chainstays as frame sizes increase. It would mean more engineering for all the sizes as well as greater costs to make multiple sized swing arms particularly in carbon. I wouldn't think the difference in kinematics would be that great though. Especially DW or VPP type set ups. I think Norco accomplish this by moving the bottom pivot back relative to the bb.

When I said seat tube angles will moderate I was thinking about some of the super steep 78 angled bikes. My take is that as reach increased, manufacturers made seat tube angles more steep to keep the cockpit the same and to allow shorter chainstays which still seems to be a buzzword measuring stick for some. This also meant wheelbase could be shortened to allow for slacker head tube angles because some people read spec sheets and decide how a bike will ride based on that alone. To me, a bike like a Pole might ride better if the wheelbase and reach all stayed the same but that bb moved forward a bunch. A steep seat tube angle will put a riders weight further ahead of the rear axle which makes the bike have better traction but if that seat tube angle is too steep it may be hard to obtain a proper hip torso angle for more efficient pedalling.

Do you find Pole geometry doesn't ride well? In case you haven't actually ridden these bikes as much as I have: your speculation is incorrect, unless you ride a small. No doubt a 78' seat angle could be too steep for some, but you know what's nice, finally? Options. There's still plenty of conservative companies making bikes with 74' seat tubes.

I would be on a small at 5' 5". And options are good for sure. I just think there is enough adjustment available with saddle rails and offset post heads to accommodate a lot of riders at a slacker seat tube angle. 74 75 is perfectly fine. I'd love to ride one of these more extreme Geo bikes though. It might change my thinking, but it might not.
Ah the old "I'm close to average so everything that works for me works for everyone" fallacy.
I'm 6'6". At proper extension 74-75' leaves me so so far off the back as to be laughable especially when you factor in our current fascination with really short rear ends. This only gets worse if the actual seat tube angle is much slacker. And that's with the seat all the way forward. Now I'm on 77' with long chainstays and still have the seat all the way forward; the bike fits really well but I could comfortably use another degree steeper. Slacker STA and shorter CS in the smaller sizes, the opposite on the bigger sizes.
Last edited by:
craw
on April 13, 2019, 10:57 a.m., edited 1 time in total.