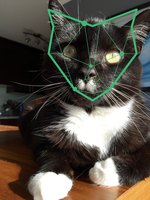 Posts: 1034
Joined: Jan. 31, 2005
It was wreckommended I start a fresh thread for the Wreckoning since there were so many questions about it. So here it is. I put a ton of thought into this bike. I was looking for something to replace my battered Enduro 29. Something similar but different. Something with a bit more personality. The E29 was an amazing but very neutral bike and I wanted a return to the more exotic bikes I used to own. But there aren't many options if you're 6'6".
This bike has more reach, stack and ETT than my XL E29 but only marginally longer wheelbase and roughly the same BB height. The ESTA is about the same as the E29 at full leg extension. That's a 170mm 34.9 Reverb and I've since switched to a 50mm stem. Total weight is around 32lbs (.75lbs lighter than my alloy E29 with similar parts). Frame with shock weighed around 7.8lbs. A very reasonable fighting weight for a bike like this and a rider like me.
This is my first single pivot, first Evil, first Weagle bike. After a couple of rides it's clear that this is not an FSR (I've been riding FSR bikes for 10+ years). So far it climbs and descends as well as the E29 but it's very different in ways I can't quite put my finger on yet. Where the E29 was neutral everywhere the Wreckoning definitely has preferences and wants to be ridden a certain way. I just haven't exactly figured out what that way is. Once we know each other better I think this bike will outperform the E29.
There's nothing better than an Orangina after cheating death with Digger.