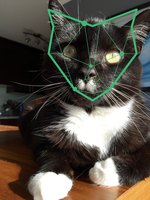 Posts: 993
Joined: Jan. 31, 2005
not really a silly reason, but we're all entitled to our opinions. not putting a cage on a bike that can fit one is a big fail. probably over 50% of my rides are one bottle/no pack.
I just received one of these http://www.camelbak.com/en/International/Sports-Recreation/Packs/Palos-4-LR.aspx
A bottle never seems like quite enough and I don't like having my tools in my shirt. This Camelbak product is relatively minimal, can easily hold my phone and tools and 1.5L of water, which is about as much as I consume on an average ride.
There's nothing better than an Orangina after cheating death with Digger.