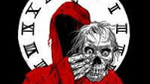 Posts: 3738
Joined: May 23, 2006
Beside a sprag hub which ones make the least noise?
Spank Spoon didn't sound too bad and apparently the new Project 321 has a way to bath the pawls in oil or something.
I once pumped a Dura Ace 7400 full of oil it was nice and quiet until 20 yr or so passed the oil got gummy then it free-wheeled in both directions! :lol:
Freedom of contract. We sell them guns that kill them; they sell us drugs that kill us.