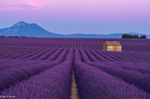 Posts: 379
Joined: April 15, 2017
Posted by: skooks

Posted by: Heinous

Knolly Fugitive really excites me.

I have been riding a Fugitive LT since February and really like it. It's my first 29er and I was worried it wouldn't be very agile. I have to say I am suprised at how good it feels in this regard, and how well it handles low speed jank.
I jumped aboard the short(er) travel 29er train yesterday with a fugitive. I'm working on getting the suspension dialled to taste but I am very very impressed with the ride. It was a few small bedding in laps but the bike frame is VERY stiff in a good way, probably due to the 157 rear and also that my last bike was a 2015 Process 27.5 so there's that too.
I'm sure I wouldn't be so amazed at the frame stiffness if I was comparing a 2019 Process, but maybe not.
The Fugitive really does climb well, I was still making the same mistakes in the same places which I feel is a good rubric for technique vs machinery. The overall traction and terrain feel was also good especially since it's a DPX2 as compared to the coil shock that I had on the Process. The rear wheel tracking was also crisp for ladders and some skinnies.
Oh and it is fast, especially fast when I'm not trying to be fast.
Overall, the bike is taut and responds swiftly to body language without feeling drifty and I think I'm really looking forwards to riding this in a non-monster truck enduro plow manner.
Last edited by:
DanL
on Sept. 28, 2020, 12:41 p.m., edited 1 time in total.