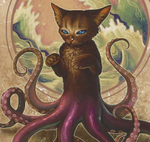 Posts: 1455
Joined: Nov. 8, 2003
Anybody else on one?
Been riding a Giant Trance with 115mm travel and 66° headangle for the past 6 months, digging it. It reminds me of the fun of riding a hard tail, without the rattle your vision blurry bit.
Probably trading the Trance in sometime for an 120mm Evil Following if I can sell off enough to pay for it. Trance is a bit on the min-max lightweight side. A heavier frame like the Evil would probably have better survivability and stiffness under my bulk.
Fun category, I'm going to stay with it.
Last edited by:
Hepcat
on June 11, 2020, 11:32 p.m., edited 1 time in total.