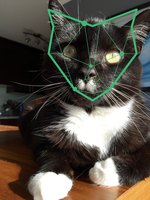 Posts: 971
Joined: Jan. 31, 2005
So last year I switched to tubeless. After some teething issues life is good. But occasionally on super hard sharp hits my rear rim clanks right through. If I run high enough pressure to stop this ride quality suffers the rest of the time.
So it got me thinking about other options. Maybe I should run a tube in the back and tubeless up front. But I still crushed/pinched plenty of tubes out back unless I run them super hard.
A possible solution could be to run tubeless up front and Procore in the back - that way I can get the nice pliable ride but have some rim protection. Thoughts?
Anyone want to split a 29" Procore kit?
There's nothing better than an Orangina after cheating death with Digger.