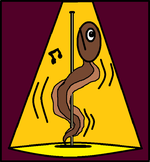 Posts: 5
Joined: July 12, 2018
I upsized my latest bike, and I'm pretty happy, but currently stuck with a 160 mm dropper, which is a bit too short in my opinion.
I'm considering going for a oneup dropper on the seatpost side, but would also like to optimize my saddle to get the seat as far down as possible. Unfortunately its really hard to find any data about the stack height on saddles. 
From what I've found so far, some of the WTB saddles seem relatively low. Also the relatively recent Nukeproof Horizon Enduro saddle is marketed as being optimized for a low stack height, but they don't state any actual measurements.
If someone has some input on this it would be greatly appreciated.