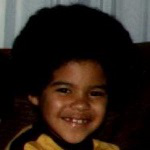 Posts: 3716
Joined: March 6, 2003
I want to go slightly wider than my current 25mm Flows.
27.5 / 650b
I was thinking:
29mm wide flows
Easton/Raceface ACR30 30mm wide
Any other reasonably priced rim options I am missing.
These will share time on my Giant Trance and my Kona Explosif.  I'll be running 2.35 - 2.6" tire.  More than likely 2.4"
I want to keep them as close to 500g a rim as possible (or lighter).
:canada: My Riding Journal….www.FVMBA.com :england:
"Do you even build?"
-DW-
"If everything seems in control, you're not going fast enough."
-Mario Andretti-