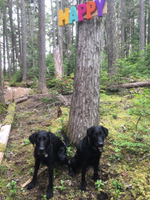 Posts: 393
Joined: Feb. 24, 2017
Posted by: boomforeal

Perhaps bike tires are the same and any tire store will take them.

again, they're not and they don't.
Oddly enough, I was throwing some tires out at the Function Junction garbage and recycling site. The attendant told me I was not to throw out tires there. They had no place at all for me to toss them. They told me to take them to a local bike shop which I did. The shop said they had no recycling option and they tossed their used tires in the garbage.