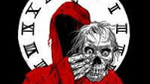 Posts: 3738
Joined: May 23, 2006
Got an in-law undergoing a medically mandated lifestyle change, and I've been encouraging him to start doing some cycling.
He's got an old Hammer (think late '80's), but it's gonna' need a shit load of work.
Who are the good guys in town who'll do the work necessary to make his beater ridable w/o giving him a buncha' 'tude or trying to sell him a new bike (ain't gonna' happen).
Freedom of contract. We sell them guns that kill them; they sell us drugs that kill us.