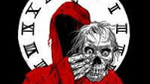 Posts: 3465
Joined: May 23, 2006
So as you see you now gots a multi part hub so if big air hard landings...umm..I dunno', ymmv.
But after install you have to re-dish to centre rim between drop outs so - pushing hub to the drive side you end up with less dish so a more even bracing angle side to side.
Last edited by:
tungsten
on June 6, 2019, 12:17 a.m., edited 1 time in total.