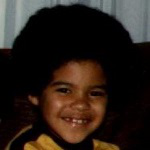 Posts: 3724
Joined: March 6, 2003
I have Race Face CINCH cranks on my two bikes.
Both bikes have the Race Face 30T direct mount rings installed. Turbine and SixC cranks.
Both bikes drop the chain/skip badly when you pedal backwards in the largest cog in the rear 42t (11 speed)(NON BOOST)
Both bikes have more wear on the drive side of the chainring when compared to the non-drive side of the chainring.
The stock chainring cannot be space in to reduce the chainline so I need a new direct mount chainring to give a more ideal chainline (center of the cassette).
As an open letter to Race Face: Please make a chainring with a correct offset to give an ideal chainline for non boost.
Oh great NSMB board, can I get some suggestions for direct mount round (I'd prefer to not go oval) variable tooth chainrings that will give me a better chainline.
I know of Absolute Black and One-Up but the both only sell oval rings that give the better chainline I am after.
"If everything seems in control, you're not going fast enough."
-Mario Andretti-