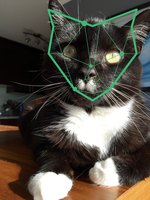 Posts: 901
Joined: Jan. 31, 2005
I have a singlespeed CX bike. It's awesome for ripping around the city and going for a ride where you aren't fully concentrating on steep climbs or technical features. Vancouver is full of cool routes with minimal exposure to cars and if your bike can handle some gravel that goes even further. It's a totally different pedaling experience from mountain biking and for me serves a totally different purpose: humming along you're alone with your thoughts, free to watch the world go by - off-road on the shore you're constantly 'on' picking lines and maximum focus. Riding my road bike is the opposite of that. The fitness from periodic max sprint efforts to get the SS up some hills is really cool.
I have to drive to the shore (or beyond) to ride so it's nice to have an option right out the door.
The SS definitely hits some different muscles but it's the mental logic of SS that carries over to riding on dirt.
I had proper road bikes before and it never really took. Primarily because I hate traditional road riding, I hate wearing lycra and I hate riding in groups. Being dressed in lycra and sharing the elevator? Ugh. Now I basically wear mountain bike gear - it's not like I'm going more than an hour or two. The CX gravel approach means I can be as solitary as I want and not have some dickhead in white lycra drafting me all day. The city is full of unexpected surprise adventures that I wouldn't have found without the CX bike. I just look on Google Maps, find some spot I've never been to and find a circuitous route to and from and see something new.
Last edited by:
craw
on Jan. 6, 2019, 12:03 p.m., edited 1 time in total.