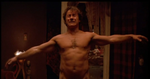 Posts: 30
Joined: Nov. 1, 2017
Was hoping to get some advice and guidance. Have a set of Guide T's on my bike, would like some more bite and fade resistance; modulation is reasonable with the setup right now and I'm ok with it. Brakes aren't bad, especially since swapping to sintered pads but I'd still like some more power and fade resistance. I'd like to optimize the setup without having to shell out for a new set of brakes, I'm of the opinion that proper maintenance and setup of my brakes should ideally yield 90% of the function I'd get with a higher grade set. 
So the plan:
1) MTX gold pads (on order, thanks to this article about their effectiveness: https://nsmb.com/articles/oem-alternative-brake-pads-one-month-later/)
2) Double bleed, piston seal clean, etc... 
3) Should I go with a 220 rotor FR? Currently running 200's. Thinking this will help with bite and fade resistance
4) I'd like pad contact point adjustment but given these are entry point brakes, they don't have it. Is there an aftermarket lever that I can throw on? Will an RSC lever and pivot help? Currently, the tool-required reach adjust concurrently changes the pad contact point, and if the reach is my ideal, the pad contact point puts the lever almost flush with the bar; I'd like some more play-room for fade. 
Thoughts, suggestions, or criticisms? Appreciate all the knowledge and wisdom on here!