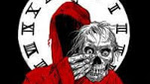 Posts: 2407
Joined: May 23, 2006
https://www.youtube.com/watch?v=D0TaIhUNnpY&t=194s
Reminds me of the time..............oh never mind.
So, if you were gonna' buy a bike mostly for park/shuttle that was still kinda' pedally, would you buy the alloy version of above or a Ripmo AF or Reign SX or Hightower Al?
"I really have had enough of illogical detraction by association as a way of avoiding logical argument by an absurd extension of ad hominem argument to third parties."
Last edited by:
tungsten
on Dec. 17, 2019, 11:51 p.m., edited 2 times in total.