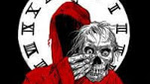 Posts: 2480
Joined: May 23, 2006
https://www.youtube.com/watch?v=D0TaIhUNnpY&t=194s
Reminds me of the time..............oh never mind.
So, if you were gonna' buy a bike mostly for park/shuttle that was still kinda' pedally, would you buy the alloy version of above or a Ripmo AF or Reign SX or Hightower Al?
"The best propaganda is that which, as it were, works invisibly, penetrates the whole of life without the public having any knowledge of the propagandistic initiative."
Joseph Goebbels
Last edited by:
tungsten
on Dec. 17, 2019, 11:51 p.m., edited 2 times in total.