Old parts.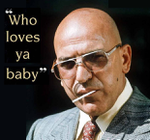 Posts: 1037
Joined: Nov. 23, 2002
Posted by: heckler

Well, yah but I was respecting cam.
that's fair, but I know they've acknowledged the limitations of the current platform and the bulletin boards and the buy and sell are unfortunately victims of the other website features they decided to pursue instead. it's just the way things are.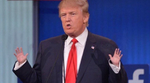 Posts: 73
Joined: March 1, 2017
Posted by: RAHrider

I've dropped my stuff off at our community bikes several times. I like the idea of what they do but they never seem that appreciative. I once dropped off a set of Magura rim brakes - I loved those things for trials and they were soooo cool but I didn't have any need for them so I figured I'd give them to some hipster who would find them at OCB and cherish them. After I dropped off my bounty, I was sorry I had. Kindof a "meh" reaction. 

If someone gave me a perfectly functioning set of Magura rim brakes today, even without a bike to put them on, I'd be stoked! 

In any case, now I give anything I don't need to people I know who need shit.
I've donated there loads, taking in bin bags full of stuff and it's very hit or miss. Some times super thankful, other times no-one even acknowledges my existence.  To their credit they have people from all walks of life in their so it's probably a bit 'optimistic' to get a generic customer service smiley "have a great day!" response from everyone in there. 
funnily enough you'd probably get a good amount of money for those if you were selling them now!
Posts: 3481
Joined: Dec. 17, 2003
Yes he would. Theyd go great on my restoration 94 xpresso.
Posts: 2
Joined: March 8, 2019
You can always sell the pieces to restore companies, which need these pieces to make new bicycles.