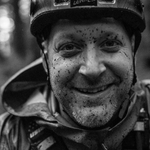 Posts: 529
Joined: Feb. 28, 2017
Posted by: yardrec

Been wanting to try the 2.8 Vigilante! Do you think it'd work out with a Blunt 35 (internal 30mm) rim?
It's okay. Especially with an insert.
I much prefer i40 or at least i35.
-
Side note, if you're never running smaller tires than Maxxis WT 2.4 they work awesome on i35 rims, so i35 is a very safe choice for rim width for those that want to experiment.