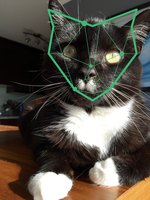 Posts: 799
Joined: Jan. 31, 2005
Posted by: RAHrider

Posted by: craw

Turner only make Ti hardtails now? And not even manufactured in the USA. As someone who had a peak RFX in 2000 this development is a little sad.

:(

I couldn't figure out where they are made. That is so sad. I can't figure out why people want to pay that much for an overseas non-custom bike. The chromag ti as well as the knolly rigid bikes all fall into that category. 

Maybe one day there will be a bigger push to bring manufacturing here.
If they were made in the US you can bet that fact would be displayed prominently. It's not like there isn't the capacity for it domestically.
I bought my custom ti frames from one of the shops those brands outsource to. The difference? I got to design every single aspect of the geometry, cable routing, tubing diameter, wall thickness, etc. For $1000 USD - at that price you could order one as a tester then order a second one perfect with all the things you learned. But then again I'm not brand loyal. I'm loyal to fit, so that makes me automatically disloyal to the brands mentioned.