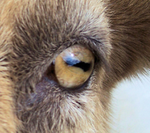 Posts: 40
Joined: Feb. 9, 2019
Posted by: velocipedestrian

So, I'm building up a Pipedream Moxie V1... It has limited 29er tyre clearance in the back. I have a commuter / gravel wheelset which will fit fine, but I'm pondering what to use for the mountain bicycling part.

Would you rather...

Max 29x2.4 on i25 rim, or 27.5+?

I'll be aiming for 29xi30-i35 with 2.4-2.6 on the front.
Based on my experience with my Moxie V2, size long:
- shortest possible chainstay setting + 29er wheel only clears relatively low profiled tyres, and tends to be a bit more harsh (tested on i23 rim and 2.3" Maxxis Aggressor)
- longest possible chainstay setting + 29er wheel works rather nicely, the frame absorbs significantly more chatter and the geo feels more balanced to me (older e*thirteen trs+ in 2.35" on the same rim)
However, I wanted get the fun, albeit unbalanced feel of short chainstays on that frame, and that works rather well with a 650b i40 rim and 2.8" Maxxis Rekon+: trail chatter and such is manageable with the large tyre volume, and the bike is less of a handful to get onto the back wheel etc. The large air volume is a bit of a double-edged sword as others alluded to -- too high pressure means the rear pings off roots and rocks and can knock you me line rather quick, too low pressure means rim strikes. I managed to order some cheap inserts off planet x for 14£, so I'll find out how that affects things when they finally arrive here.
So in your situation I'd decide based on preference for chainstay length and rear tyre tread. If I remember correctly, the V1 has even shorter chainstays than the V2, too...
Last edited by:
twk
on Feb. 12, 2021, 2:41 a.m., edited 2 times in total.