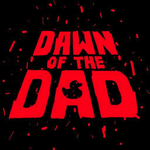 Posts: 159
Joined: Feb. 24, 2017
Posted by: Vikb

Posted by: mammal

Posted by: skooks

Agreed. I get by fine running tannus inserts and EXO casings. Lots of grip and light enough.

Same here. I find that the slightly lower pressures allowed by the Tannus inserts gives enough grip over the winter that I don't need stickier rubber than MaxTerra, and I've never had an issue with the EXO casings. I mean, I've definitely done in a tire casing over the past 5 or 6 years, but probably only 1 or two in that span, and in retrospect, it was probably due to being lazy about tire pressure. After buying a good tire gauge for the first time in 21 years, and getting very particular about dialing in my pressures, my tires are pretty much never an issue.

I haven't had issues with EXO casings and Maxxterra. I'd be curious to try a Maxxgrip front tire on my winter bike [I'm hitting wet roots at far greater speeds here in the Comox area] when the EXO DHF wears out. I just wish you could get the stickier rubber and the lighter casing as I don't need a more burly casing on the front at all.
I have a DHF exo MG 29x2.5 wt on the front of my Moxie, they exist... Availability may vary