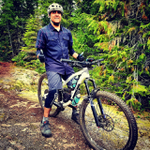 Posts: 843
Joined: Sept. 10, 2012
Posted by: MaxRockatansky

Can anyone confirm the hub spacing on the Moxie's? The store is saying superboost but everything I can find online says 148 boost... 

When I quizzed the shop about it they measured the frame on the floor and said it was 155ish... could clamp down to 148  or up to 157 I guess.... but don't want to have issues with the brakes etc.

Want to make sure it's 148 before I get it shipped from Kelowna....
Boost 148mm