Posts: 40
Joined: April 1, 2010
Posted by: JBV

so since you guys are the HT experts, riddle me this: i read a lot of comments about how stiff this that and the other HT frame is. lots of grumbling. i'm confused. aren't hardtails stiff and boardy in the back end? like, all of them? what am i missing?

are some of them 'plush'? are some smooth riding and forgiving? the one i'm considering, Commencal HT in plump wheel size is aluminum and i imagine, very stiff. with fat tires and inserts ridden at low pressure, i would think that the stiff factor would be well mitigated but i don't have experience first hand.

so is it the frame, the tires, the wheels, or something else that makes an awesome hardtail?
The frame makes a big difference, but other factors also contribute.
I've got two (now somewhat vintage) hardtails, both with 140mm forks, 26x2.35s. and have primarily run Syncros 27.2 Ti seatposts (until recently :( ) whose flex makes a big difference vs. aluminum posts for seated pedaling over chatter. Although both started with Kenda Nexcavators, the Blizzard has moved on to Schwalbes (MM up front, Nic in the back because MMs won't clear the chainstays) Both started with WTB Silverados (Ti rails on the Obed, CroMo on the Blizzard) the Blizzard has also had several different vintages of Chromag Trailmaster DTs.
Titanium Litespeed Obed aka Cove Hummer (18")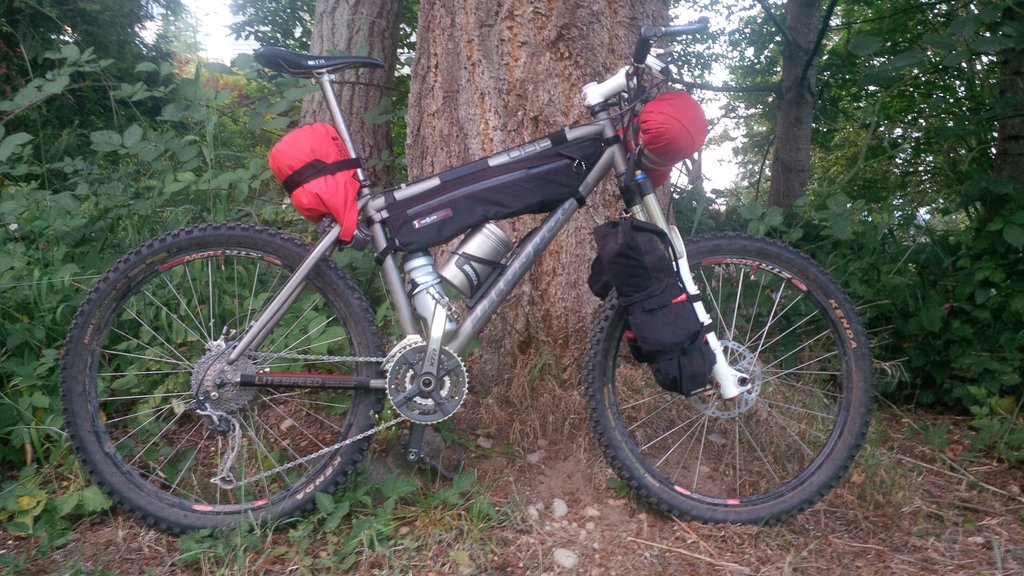 4130 Rocky Blizzard LT (19.5")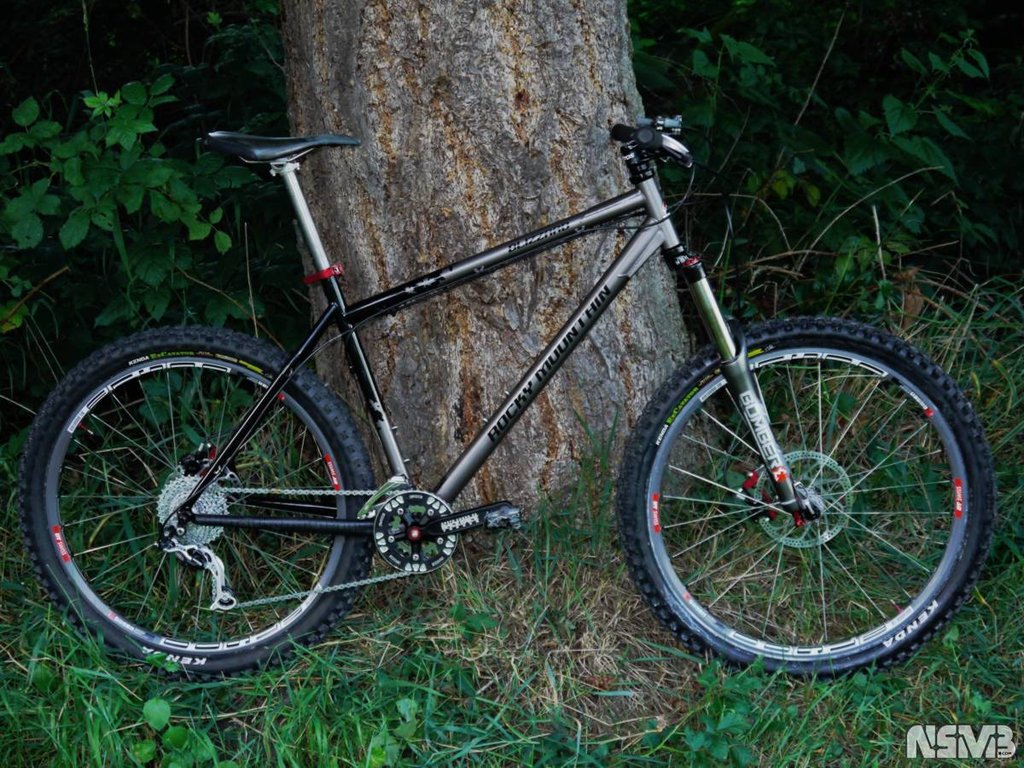 I think the steel Blizzard LT actually has a smoother ride. The square-swaged seat/chainstays may contribute to the Obed's rear end being vertically stiffer than usual for a Ti bike. Other possible contributors:
Blizzard - plush coil Marz 44 vs. Obed - very linear Magura Thor air

(I've put enough miles on both bikes that the Blizzard is on its second 44 and the Thor is awaiting bushing replacement)

Blizzard - 31.8 butted Ti bars vs. Obed - very flexy 22.2 straight-gauge Ti (which may take some of the edge off the Thor)

Blizzard - bladed spokes in the rear wheel vs. Obed - straight-gauge spokes

Blizzard - North Shore XS cranks on square taper BB vs. Obed - M970 XTR
As a super-nerdy aside:
The cranks are a form of suspension that I think is overlooked for hardtails. I don't think you want crank-arm flex (worst case, arms hitting chainstays, but also losing energy to lateral flex that can't be recovered), but I think torsional flex (not bending) of the crank spindle might not be such a bad thing. Picture yourself riding with your pedals even on rough terrain and torsional wind-up of the spindle allows the crank arms to go from being parallel to each other ( - -) to a subtle inverted V shape ( / \ ) damping out some of the force of an impact and preventing it from being transmitted into your feet. If the torsional flex was large enough, it might also even out pulsations in peak pedaling force by winding up only to spring back and release some of that energy in the dead part of the stroke. The challenge would be to get the torsional flex without getting bending flex (which would be hard on bearings) A smaller spindle with outboard bearings might give a good torsional wind-up while limiting bending and keeping shear strength up (the weak point of my square-taper). A possibility for a Chromag Crank Concept... XD?
After all that, I don't think it's possible to build an aluminum hardtail with nice compliance but good fatigue resistance. I haven't ridden a ton of aluminum hardtails, but every one I have ridden was a filling-removal machine.