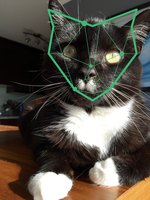 Posts: 993
Joined: Jan. 31, 2005
Posted by: JBV

so since you guys are the HT experts, riddle me this: i read a lot of comments about how stiff this that and the other HT frame is. lots of grumbling. i'm confused. aren't hardtails stiff and boardy in the back end? like, all of them? what am i missing?

are some of them 'plush'? are some smooth riding and forgiving? the one i'm considering, Commencal HT in plump wheel size is aluminum and i imagine, very stiff. with fat tires and inserts ridden at low pressure, i would think that the stiff factor would be well mitigated but i don't have experience first hand.

so is it the frame, the tires, the wheels, or something else that makes an awesome hardtail?
Ideally it's both. I've had hardtails that were too compliant in both planes and that wasn't good. My latest ti hardtail finally got the mix right for me. It's super compliant vertically (which is partially due to the ti) but it's not overly compliant laterally (thanks to big tubing diameters, wall thickness and bracing). It's pretty amazing to ride a HT hard through gnar and feel it conforming predictably to the terrain. I don't get when reviews talk about HT frames being crazy stiff.
Last edited by:
craw
on Nov. 2, 2020, 9:03 a.m., edited 1 time in total.