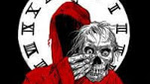 Posts: 2784
Joined: May 23, 2006
Posted by: Endurimil

Posted by: tungsten

Posted by: Endurimil

New Chromag as was hit and run riding home in March.

You ok?

Hit on March 4th. Helmet cut in two by impact and initial view was treat for a head injury....fortunately MRI was clear and no head or spin injury. Left eye was swollen and worried about detached retina, thankfully no. Whiplash in neck and lower was bruised and black for 2 weeks. Knee is suspected partial or full MCL tear and strained ACL. Been wearing knee brace for any activity since. And docs confirmed have a case of PTSD.

Will finally get told the MRI results on Monday. Only thing was told since was do not run. LOL.
Ouch. Healing vibes.....
Last edited by:
tungsten
on Aug. 21, 2019, 10:52 p.m., edited 1 time in total.