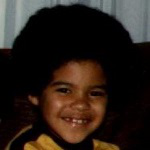 Posts: 3724
Joined: March 6, 2003
This thread is dedicated to the all conquering  full suspension mountain bike. The bike you ride up and down the hills regardless of wheel size or width.  The go to bike you love to pin it to win it on.  The go to steed that puts a smile on your face.  
Use this thread to post up your bike regardless of wheel size, the number of chainrings, fatness or level of boostness.
Feel free to share some details on your set-up, weight or whatever makes it special to you.
26"…..is it dead?
27.5"…..the new standard?
27.5+…..the new koolaid?
29"…..tall dudes?
Boost, dare I say super boost...super boost plus.....super-d-duper boost!!!
Post em and discuss em. In 2009 these threads were started and got over 100K views and thousands of posts, in 2017 there were 30K views. Let's keep the dream alive.
"If everything seems in control, you're not going fast enough."
-Mario Andretti-