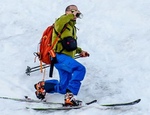 Posts: 35
Joined: Feb. 24, 2017
So I updated my Single Speed calculator.  Now you get all possible gear ratios in a nice table. 
https://goo.gl/forms/uD9uy0h4SZghqlF33
Something I learned.  The Chromag Primer and Rootdown BA have a magic gear.  30-19 shouldn't even require a chain tensioner.  Less than 1mm of tensioning required (0.66 mm).  This also gives you a pretty nice gear ratio (1.58).  Somebody want to test this out?  Make sure my math is accurate.  If you're in North Van / the Sea to Sky I might even lend you a 19 tooth cog.