Posts: 1221
Joined: May 11, 2018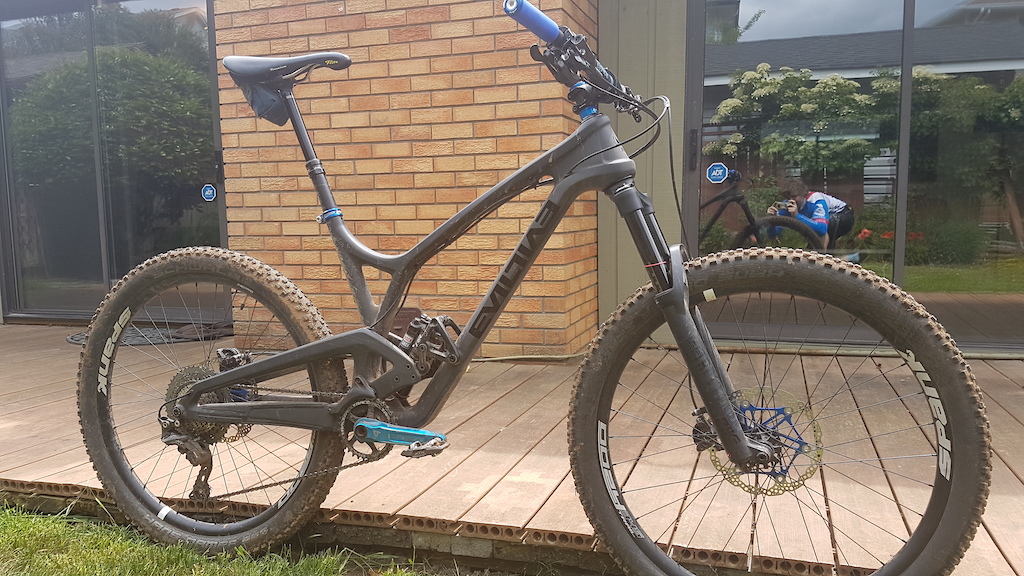 Just got this one last month. Came with all black everything - wayyyyyy to intense (and boring). I had these turbine cranks kicking around and threw them on but they stuck out in a bad way so I upgraded the rotors to 203's and went blue hope. Figured I would add a few other blue accents. Arrggg, the blues don't match. What do y'all think? Swap out the cranks for the original black ones? I was thinking about getting some blue decals for the fork...
How does it ride? So smooth...Super supple over all the chatter but feels bottomless on the big stuff. The more you drop the bars into a corner the more it bites, the suspension just eats up everything and keeps the wheels planted. It actually climbs pretty well as well. It is always a good sign when you don't like using the climb switch. 
All I can say is God Damn Race Face for making a blue crank that clashes with everything else on the market!