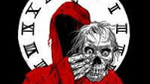 Posts: 3564
Joined: May 23, 2006
Or a couple months of use…ahem Rocky's first Scandium Turbo. I went through 2 from what I remember, then I cracked the second replacement's yellow standard Alu Turbo. Maybe it wasn't a good month for their welder;) :)
They broke at the welds? Like the head tube falling off the main tri? That hoppen long ago but that 'cause the welder wasn't heating the base material enough. Management. love him though 'cause he turn out alotta' of work!
Brraaaaaaaaaappppppppppp………..
Scan have different needs than 6061, both in welding and heattreating process.
I think those Scan frames should have a weight limit. No hamburger mashers allowed…..:nono:
Freedom of contract. We sell them guns that kill them; they sell us drugs that kill us.