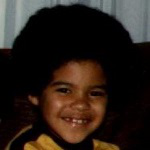 Posts: 3729
Joined: March 6, 2003
This thread is dedicated to the Hardtail Bike.
The hardtail; the simplest form of mountain bike yet it can take on so many forms. The hardtail is far from dead so show your love for them in this thread.
Use this thread to post up hardtails and discuss them regardless of wheel size, the number of chainrings or set-up choice.
Feel free to share some details on your set-up, weight or whatever makes it special to you.
"If everything seems in control, you're not going fast enough."
-Mario Andretti-