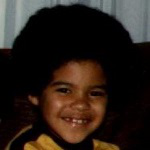 Posts: 3724
Joined: March 6, 2003
This thread is dedicated to the Enduro / Trail Bike.
It's 2014 and the bikes we love to ride, both up and down the mountains, have continued to improve by leaps and bounds. Whether it has 26", 27.5" or 29" wheels, this is where your bike belongs if you pedal your bike up and reward yourself with a rip down the hill.
Use this thread to post up your bike regardless of wheel size, the number of chainrings you run or if you use a dropper post and discuss these machines to your heart's content.
Feel free to share some details on your set-up, weight or whatever makes it special to you.
"If everything seems in control, you're not going fast enough."
-Mario Andretti-