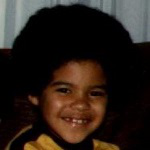 Posts: 3729
Joined: March 6, 2003
This thread is dedicated to the 29er Bike.
29" wheel bikes are everywhere. Some love them .while others vow to hold on to their 26" wheels until they are pried from their cold dead hands. 29ers have their place in MTB and excel in the right conditions.
Use this thread to discuss your ideas about the 29er.
"If everything seems in control, you're not going fast enough."
-Mario Andretti-