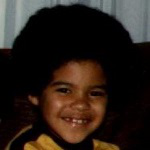 Posts: 3729
Joined: March 6, 2003
Light DH bikes seem to be the theme nowadays. Sub 36lb 8" travel bikes can be bought off the shelf.
2011 saw the debut of several carbon DH frames that have we well accepted by riders. So post up your rig whether it is made of plastic, aluminum or unobtanium.
Post up the bike you are running and the weight regardless of whether you are a contender or not. Build it, weigh it and take a photo to post for this thread.
If you can, snap a picture of the bike clearly showing the weight on a scale or people will call your bluff.
Must be a rideable bike with:
15+ posts minimum of NSMB board activity
7" minimum rear wheel travel and 7" minimum front wheel travel
disclosure of tire type(Dual or Single Ply)
"If everything seems in control, you're not going fast enough."
-Mario Andretti-