Need More Clipless Pedal Tension
Last edited by:
tungsten
on March 16, 2018, 1:17 p.m., edited 1 time in total.
Posts: 696
Joined: March 18, 2017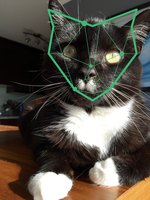 Posts: 366
Joined: Jan. 31, 2005
Well I wrecked two pairs of the Issi Trail 3. Both times due to regular everyday occasional ground strikes. The first pair lasted six months. The second warranty pair lasted 6 rides. Until one of four sides became non-functional they were great. Nice float, controlled positive feel, tons of tension (way more than Shimano). And my last pair were the +6 versions (an extra 6mm of axle to increase Q factor), which I quite liked. Next.