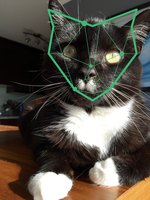 Posts: 522
Joined: Jan. 31, 2005
I tried on poc vpd 2.0s and they felt comfy on the calves and upper leg but the area around the knees felt kind of roomy.

Any input if this normal? I liked how they felt.
Mine are a tiny bit loose at the upper strap but I just snugged them up and they've been great. I really like these pads. I've only taken one big hit on them and they stayed in place and saved me. I don't trust the lycra-based pads to stay in place when I really really need them. The POCs are a great compromise. Good protection (enough around the sides and they go low enough below the knee) and flexible/breathable enough to leave them on for the climb too. Worth the extra bucks.
There's nothing better than an Orangina after cheating death with Digger.