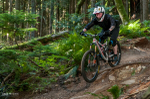 Posts: 2357
Joined: Sept. 5, 2012
Posted by: grambo

Posted by: Ddean

Yes I see this bike as more of a park bike than the last. Id be interested in knowing which is the better overall bike on a round trip like ItM/LOTS. Im sure the newer bike descends a bit better (look at it) but I suspect that its climbing performance is much lower. The new bike seems up a fair bit on weight too.

All all of that makes sense because I see the last Slayer and the Altitude as competing a fair bit, separated mostly by travel, and even the Instinct in the mix too. Makes sense to me to differentiate the Slayer moreso from those two than in the past gen.

Better choice in bike for me would have been an 18 Instinct BC over the Slayer I bought, but I still wanted a Slayer because, well, its a bad ass bike that will still work for me. I suspect that if I was choosing between 2020 bikes that Slayer wouldnt be in the mix given how important pedaling is to me (50%!)

I'd think ITM/LOTS would kinda suck on a new Slayer versus old Slayer, Instinct etc. Climb would be a chore and the descent is mellow enough you wouldn't really benefit from the new Slayer's travel and geo. Last time I rode it I ran into (aka was passed on the climb) by the Rocky EWS team + Miranda - Jesse (injury) and they were on their EWS Instincts. Crazy how fit those athletes are too.
I guess we will see the weapon of choice for them next year. They may swap back and forth depending on the course. And with the more modern GEO , that does help with the overall handling. I tried a 2019 Spartan 29er , it impressed the hell out of me. My current bike is a 150/120mm 29er and the Spartan was nicer to climb with truthfully.