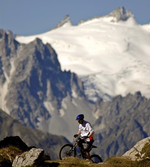 Posts: 1206
Joined: Nov. 23, 2002
Instead of paying the ridiculous price for Shimano or other bike brand mineral oil go with the car option instead @ $15 for a litre. TRW LHM Plus is a high quality, non-synthetic oil. You can order it form German Auto Parts and they will deliver or drop ship it for free to a bunch of locations in Metro Van, including the UPS store in the Park & Tilford mall in NVan.
https://germanparts.ca/parts/j4995-jlm9886-trw-trw-lhm-plus-mineral-oil1l/
Luck is what happens when preparation meets opportunity ~ Seneca
Last edited by:
syncro
on April 13, 2021, 1:10 p.m., edited 1 time in total.