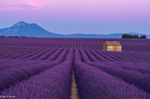 Posts: 498
Joined: April 15, 2017
I'm interested in trying out a set of the Magura's - there are decent reviews here on the Trail and on the MT5 elsewhere.
 I really like the modulation of the the 2018 Guide RS's I currently run and the Magura's appear to have great modulation, great stoppage and a good setup system with mineral oil so I'd like to give them a test.
The question I have is do they just slot onto my existing SRAM Guide setup - 203mm rotors front and back. DO I need magura adapters or will I be ok, sticking them onto the existing adapters I'm using for the Guides ?
Any other interfacing issues that may arise? I usually find out about these only when I start to work on the bike past shop hours so I'd like to avoid the usual swearing, youtube scanning etc etc