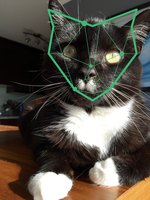 Posts: 563
Joined: Jan. 31, 2005
Posted by: Endur-Bro

Posted by: Lowcard
That's where I find the difference really is between big wheels and those unrideable 27.5's ;)

Hahaha. Shots fired.

Craw and pedalhound are imo prime candidates for MOJO G16s, Nicolai G13/G15s or Pole EvoLink/Machine bikes.

The seat post extension of that Devinci reminds myself of a bike from the mid-2000s. Seated weight must be mid-CS for you.
Waaaaay ahead of you. XL Pole Evolink 158 is on order. It has a 480mm seat tube which is going to show a ton of seatpost at pedaling height.
Last edited by:
craw
on June 11, 2018, 9:12 a.m., edited 1 time in total.