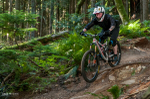 Posts: 2397
Joined: Sept. 5, 2012
Posted by: D_C_

I think my next bike will be in this category. So far, I have demoed the Sentinel and Enduro 29, and both are awesome. The Sentinel is less efficient but more stable and holds better in high-speed corners than any other bike I've ridden, whereas the Enduro is more well-rounded and a bike I'd rather spend a whole day of pedaling on. The Sentinel maybe left me slightly more excited at the bottom of a descent, but I think the Enduro is the bike I'd rather own.

Has anyone ridden both the Range and Enduro 29ers? If you have, how do they compare?
I did a quick pedal of both the Range and Sight one day , it was just a few tight figure eights and such. But it was enough that the Sight felt like a much better all around bike. Both bike where not stock I should add as they where Jim from Norco,s race bikes he , and his son raced on. Jim even agreed the Sight was a better trail bike and the Range was the descender.
I have around 200km on my new 29" bike , i never rode a 27.5 and was on a aggressive 26" bike before going 29". Each ride I grow more and more respect for it, I just had 4 wks off the bike and it felt comfy from the first pedal stroke. It's a 150mm/120mm 67.5HTA and with my last bike 170mm/167mm 65HTA. I don,t fight the bike as much on the long up climbs , and on the downs I have yet too want more travel. A better tuned travel but not regretting running less travel. My plans this season , better wheels and climbing ratio , and work on tuning the fork and shock. The new coil conversion for the Fox 36 has peaked my interest.
On the Sentinel did you find it awkward to climb with the 64deg HTA ??