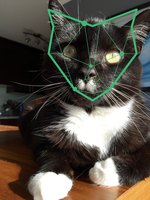 Posts: 642
Joined: Jan. 31, 2005
Posted by: DemonMike

Posted by: tungsten

wait, what???

Not even one hour after mech built it up.

2.4 on rear fills it right up. 2.5 would be the limit. Kinda' odd with competition building in clearance for 2.6.

Guess that's what happens when tyre tech catches out your design team.

My Django fits a 2.4WT on a 35mm ID rim no prob , not sure if a 2.5WT would fit.  I was hoping there was another demo day for the lowermainland , but no luck. They are in Penticton today. Did they allow one to ride the 29" Troy ?? or was it just on display.
I think it's nice that Devinci decided to make a Wreckoning. That's how ahead of the game Evil was with that bike, that was seen as so extreme in 2015, is now seen as the latest and greatest when Rocky and Devinci do it in 2018.