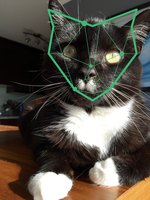 Posts: 780
Joined: Jan. 31, 2005
I'm down to two pairs of longish shorts. I'm pretty tall and like my shorts to not hook up on my armour, so they need to be a bit longer than usual. This used to be pretty easy to find. Now not so much.
These are all I have now.
Fox Demos, which are good in the bike park but a bit too cordura for daily pedalling use. ~17" inseam.
RaceFace 3/4 DHs, which are awesome for everything. But discontinued. 18" inseam.
Anyone know of anything else good?
There's nothing better than an Orangina after cheating death with Digger.