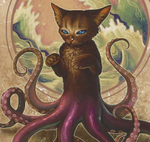 Posts: 1193
Joined: Nov. 8, 2003
Posted by: coolatt

I just got mine back but have only had 1 ride on it. So far, I would say that for tech climbing it is more supportive but also more compliant. Downhill I don't have sorted yet, it  doesn't feel quite as good as before on medium hits and drops, like on espresso and john deer. Could be the compression tune is not what's best for me or just I need to spend more time tweaking pressure, compression lever and rebound. I'm using the same air pressure and zero tokens like before. They gave me a V7 rebound and compression tune.
Could you give us an update on the shock if things get more sorted? 🍻
A solid pedal platform is right up there in priority with all out downhill performance for me.