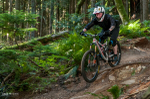 Posts: 2344
Joined: Sept. 5, 2012
Posted by: niels@nsmb.com

Posted by: Xorrox

Apparently the Maxxis DHF WT is available in an EXO carcass with Maxx Grip at least from some German Online stores; I would be interested to know how well that works on wet roots and rocks as well (as a front tire).

I like it a lot, works really well on wet rocks & roots & woodwork. Noticeable difference in grip with maxxterra. Also rolls a bit slower but not too bad.
Hmm have to look into that tire , wonder if they do a Shorty version. And a tire that works well on roots and rocks is a much needed asset. The slip and slide season is back.