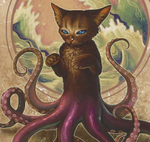 Posts: 1455
Joined: Nov. 8, 2003
…

I had an RA last year, and rode a TA for the past 3 months. I've decided to stick with the RA for next year, but I may go with a set of 2.3 tires instead of 2.5. Tires were the most noticable difference between the two.

…
Yupl. I'm going the same way. Long travel, light wheels and tires. I'm currently on a mission to see how little rubber I can get away with. I can see the benefits of approaching it from the other way too- starting with a trail bike a d beefing it up, but I've found I just can't hack short travel.
Rideitall is not wrong about technical climbing sucking with the Reign and lots of pedal strikes. Although I was surprised to find that I was able to adapt to this and it somehow no longer bothers me.
I like Grambo's idea of going '16 Reign to save some $, AND you'll get a travel adjust fork which makes the bike sooo much more capable and comfortable on long non-technical climbs.
Personally I found both the Reign and Range to be absolutely stellar bikes. Never ridden a Sight. Didn't care for the old Trance geo. Too tall, long in back for me. New Trance looks neato.
Fun quest you're on. Good luck