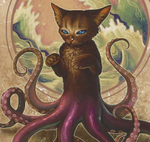 Posts: 1216
Joined: Nov. 8, 2003
This whole thread belongs in First World Problems. Shops in Van have got to be the best in the world. Every shop on the North Shore has knocked my socks off with their wizardry at one point or another.
Try living outside of a major riding area, where no one knows how to service suspension or disc brakes, let alone stocking parts from this millennium...
Suck it up dandelions!
Whining about Vancouver, by many measures the best city in the world, is a favorite local pastime. 😅
"Ooh my ride was too cold, it was like 5°!" While everywhere else is a million below zero and buried in a mile of snow...
Last edited by:
Hepcat
on Feb. 6, 2020, 9:32 p.m., edited 1 time in total.