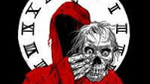 Posts: 3558
Joined: May 23, 2006
Northshore type don't work 'cause wifey doesn't have enough strength to hoist bike above her head.
So I start teh google search but any recco's for a decent unit that folds not to block the plate? 
$ no object. I already got a 179$ unit on the beater but I won't let wife drive it because....ah, never mind.
Freedom of contract. We sell them guns that kill them; they sell us drugs that kill us.