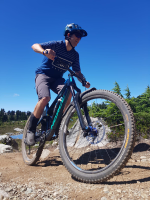 Posts: 53
Joined: Sept. 14, 2008
Posted by: ReductiMat

Thanks shoreboy, I forgot about Princess Auto.. probably the same one that KMS sells.  Would you agree that for the amount it's needed for bikes, it'd make no difference than buying "a good one"?
I have the exact same one and for the number of times it gets used each year (even with three bikes and helping friends who don't own a bearing puller) it is more than well enough built. RRP and RWC make far sexier ones but they are also 3-4 times the price.