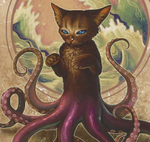 Posts: 1434
Joined: Nov. 8, 2003
Posted by: shoreboy

Also depends on if there is something you think you want to replace your current ride with?
I've been on an approximate 1.5 year upgrade cycle for decades. Constantly chasing the next evolution.
I feel like the industry has finally arrived somewhere though. The geo and fit are dialed, the technology doesn't get in the way. All those changes I wished for all those years have been made. Man, I'm satisfied. 
Blind Bearing puller, bearing press, regular suspension maintenance. My steed is going to stay out of the carbon cesspool and under my butt till it's uncool and kids point and laugh at it. 
My bike that is, not my butt. My butt will always be an object of admiration.